Whenever I start my Blackberry Desktop Manager I get this: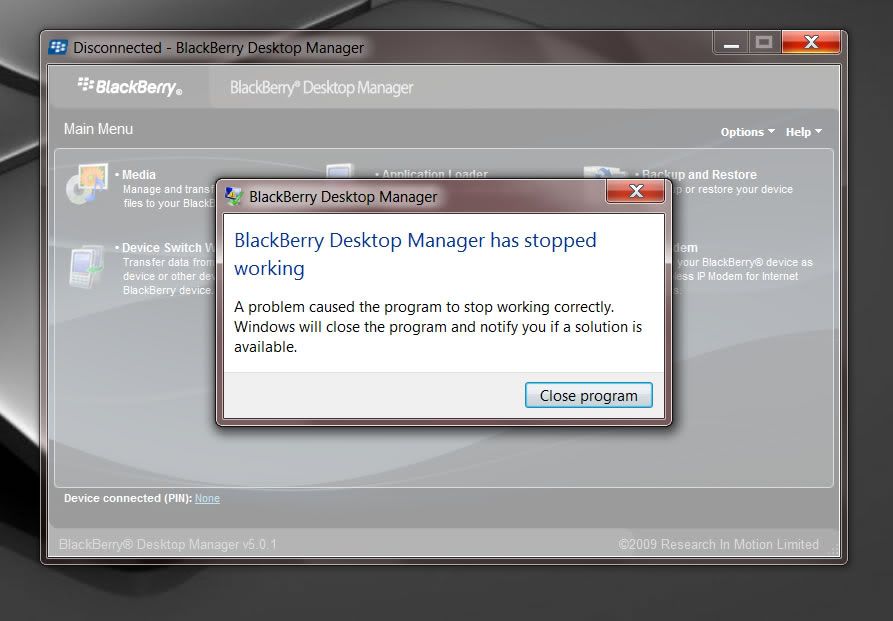 I always had the same problem with this software under Windows XP but if I just left the program run it would start responding again in 30 seconds or so. Windows 7 forces me to close the program the second it becomes unresponsive.
Is there any way to keep Windows from shutting down unresponsive software so I can see if it will "unfreeze", or if there is any other fix for it.