I just spent like half an hour typing this message and adding images then I hit backspace on one of the images and that took me to the previous page and I lost it all GRRRRRRRRRRRRRRRRRRRRRRRRRRRRRRRRRRRRRRRRRR!!!
Recently I deleted a whole bunch of programs off my system in an attempt to alleviate this @#$%#@$% horrible problem commonly referred to as "freezes" from my PC. And hey, it has improved significantly, but no smiley face just yet. Notable programs removed were Utorrent and a power saving feature which is a software to do with my motherboard or something (I would like to know how to remove this permantly or change it as my PC switches to this special standby mode after 20 minutes or something and I don't need this). Freezes in WMP and IE have been much less common since. Please note, unless I am having a big system freeze Nero works amazingly well for playing media on my annoying system.
My most common freeze now is opening a folder to display its contents, the green bar loads across the top reminiscent of searching my entire system for something, despite the 3.2Gb of accessible RAM. I tend to hear my Hard drive click when this happens.
I have noticed a few odd things on my system, maybe they are normal, but MAYBE they are causing these ghastly freezes so please take a moment and have a ponder over the images and my text.
**Sometimes when I download something like an image, I get theses strange looking icons, what are they?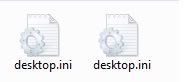 **Today I was sent a dropbox link with audio which automatically opened WMP and began playing, then I had a total system freeze (basically I can move my cursor and that is all). After this my taskbar went odd as you can see in the image (bottom half not visible) which has happened before, I can not click on the icons in the new line which has appeared so it is not like a bit of a pixel left over or something, the image also shows multiple WMP's open and I assure you this was not the case:
**What are these files dulled out for and what does it mean?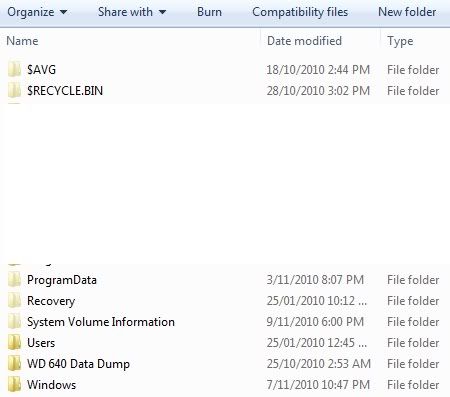 Thanks for any help you can provide.
Last edited: