Hi,
I cannot get rid of the "AVAST Software" key from my Windows 7 Ultimate registry:
HKEY_LOCAL_MACHINE\SOFTWARE\Wow6432Node\AVAST Software
When I click that key, I get this popup:
Error Opening Key
AVAST Software cannot be opened.
An error is preventing this key from being opened.
Details: The system cannot find the file specified.
[OK]
When I try to delete this key I get:
Error Opening Key
Cannot delete AVAST Software: Error while opening key.
[OK]
When I right-click and try to get to Permissions I get a popup:
Permissions for AVAST Software
Security
The requested security information is either unavailable or can't be displayed.
To date I've tried these methods without success to delete this key:
* taking ownership
* granting permission
* renaming the key in the hope that I could then delete it: cannot rename it.
* psexec -i -d -s c:\windows\regedit.exe
* runassystem.exe
* RegistrarHomeV8.exe
* RegDelNull64.exe
* procexp.exe
* PCHunter64.exe
I followed this:

Most advanced users know all about it, but if you didn't know what the Windows registry is, it's a several megabyte database that stores most of the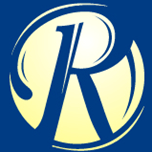 www.raymond.cc
All to no avail.
Anyone got an idea of how to get rid of the 'AVAST Software' key sitting in my registry?
Many thanks!