hi guys ..
well i am facing problem to install speed touch 330 driver in my laptop, i have got a driver which partially installed the modem, well you can say modem is installed ..
when i was using xp i had driver which automatically creates the dial up connection to connect it easily but the driver i am using now .. it crashes down after installation of the modem so unable to create connection to connect
if i go manually i can do it but for that i need to change its VCI and VPI and as well as encapsulation .. now i go to device manager .. then to modem properties .. i found the option for encapsulation .. which can be easily changed .. same with VPI .
but VCI is not changing .. it will not accept any value other than 35 .. ! if i change the value it will give the error THE VALUE MUST BE IN BETWEEN 0 and -1 .. and most amazing it will not accept these both values .. its only accept 35 ..
so experts need your help in this issue .. !
attaching screen shots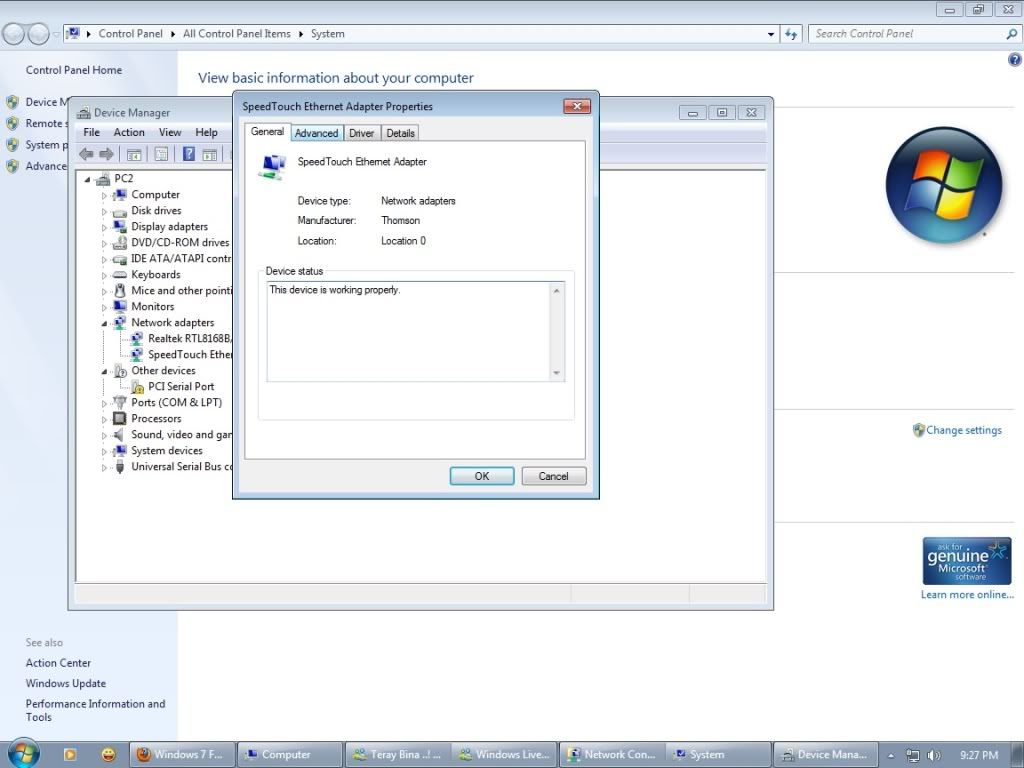 Last edited: